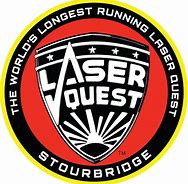 New for 2020
I am excited to say that I have joined up with Laser Quest Stourbridge, to develop a Maths and Mazes programme for primary pupils.
Schools will visit Laser Quest to play laser tag games.
Pupils will go back to school with scorecards full of data ready to analyse.
Teachers will go back with 2 packs full of problem solving and mathematical activities.
Laser Quest Mathematical Pack
Using the scorecard data pupils will have a range of maths activities to help analyse the data in a variety of ways that will support the National Curriculum. This includes problem solving and reasoning, bar charts, constructing and interpreting pie charts etc
Laser Quest Maze Pack
We have compiled a range of mathematical mazes that people have given us kind permission to use. We have also designed a bespoke Laser Quest Stourbridge/Helen Owens Education Ltd maze.
The Maths and Mazes Programme has been successfully trialled and tested by the 120 pupils of The Gifted and Talented Maths Club. Thank you to all the year 5 and 6 pupils who attend and the staff of the club for your contributions, ideas and invaluable input.
To take part in this new adventure please contact – Robert Brookes, Managing Director of the world's longest running Laser Quest in Stourbridge on:
01384 443939
info@lasergames.co.uk
INTRODUCTORY OFFER: Please quote LQMATHS2020 to receive a 20% discount on your first visit during 2020.
The package price is normally £249. With your 20% discount, the reduced price will be £199.20. This will include 2 games for up to 32 players, use of the party room during the event and for an additional 30 minutes after the second game.
Further details and to book: Laser Quest Stourbridge Website Maths and Mazes